Beer production tanks for the secondary fermentation, cooled by air, non-insulated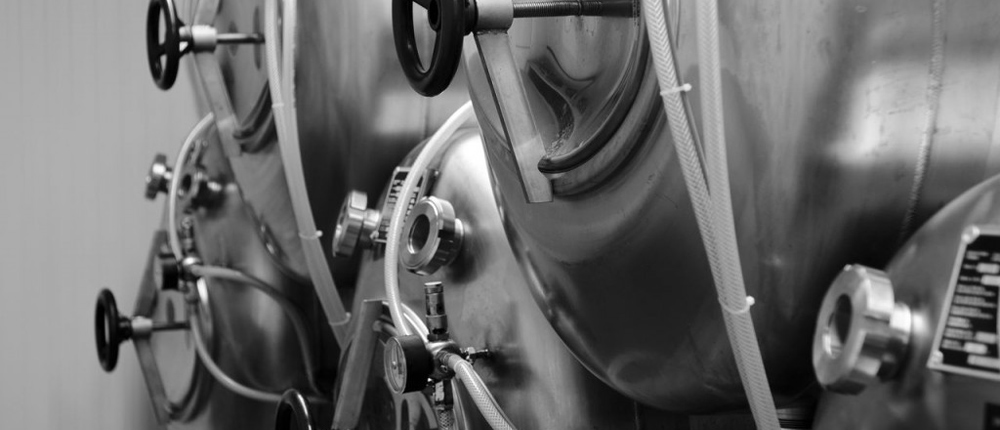 These maturation lager tanks are in the easiest construction and so it is possible to buy them for the lowest price. These tanks are in mono-jacketed version without any double cooling channels. Tanks have to be placed in insulated chilled room or chilled box, where the space is cooled with cooling unit. Their advanatage is their low purchase cost. And their disadvantage is that the temperature in each tank cannot be regulated regardless of the other tanks and the human operating comfort is lower because opertors work in cold and humid surroundings. The electric consumption is higher when tanks are cooled with air and not with the liquid. But besides that this type of tank is used the most in restaurants because of the investment savings.
We offer two variations of this type beer tank :
---
I. MBTVN – Maturation lager tanks vertical, non-insulated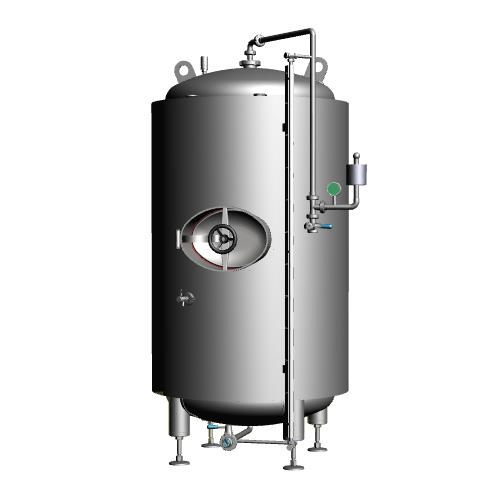 The vertical orientation of maturation lager tanks has a many practical advantages:
Effective sanitation of the whole tank with only 1 spraying ball (cost savings)
Manually easy cleaning of the inner and outer area of the tank – usually it is possible to stand in the inside of the tank and it is possible to walk around the tank
Small space of floor area, effective usage of vertical room space
Easy manipulation and access to all armatures and functional parts of the tank
Our production portfolio – MBTVN – Maturation lager tanks vertical, non-insulated
---
II. MBTHN – Maturation lager tanks horizontal, non-insulated
The horizontal orientation of tanks is useful practically in all restaurants. It is possible to set the horizontal tanks into several batteries and so the height of the room will be used properly.
Horizontal maturation lager tanks can be composed of several layers (batteries) to maximize the available room height. The main disadvantage of horizontally oriented tanks is, in particular, poor access to hidden parts of the tank, where is accumulated dirt, which is the source of unwanted infections of yeast and beer. We recommend it only for microbreweries with a really low ceiling height in the beer cellar.
Our production portfolio – MBTHN – Maturation lager tanks horizontal, non-insulated
---

---