All types of the beer production tanks for breweries – descriptions and use
We are a Czech producer of all types beer production tanks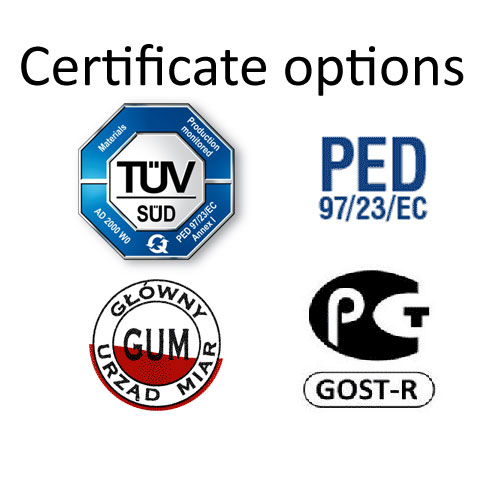 We are a traditional Czech producer of stainless steel fermenters for production beer. We produce also fermentation tanks for the production other similar isobaric beverages. We offer mainly tanks for production of beer, storage of beer, isobaric bottling into kegs or bottles and for other handling with beer. All tanks are produces of food stainless steel (AISI-304 or AISI-316 according use parameters).
All pressure vessels are produced in accordance with the strict European standards and guidelines for pressure vessels (EU Directive PED 97/23 / EC Pressure Equipment). We can produce the beer production tanks alternatively in accordance with standards of other countries (GHOST, GUM, TÜV etc.)
Beer production tanks for breweries – equipment and accessories
Beer production tanks are produced in standard or customized design. Our beer production tanks are equipped with standard equipment (it is always described in our offer) according to use, or we can equip them with another additional accessories like special armatures to production of cider or special armatures usable to production of special beer types according to unique recipes.
Navigation scheme of brewery tanks of our production :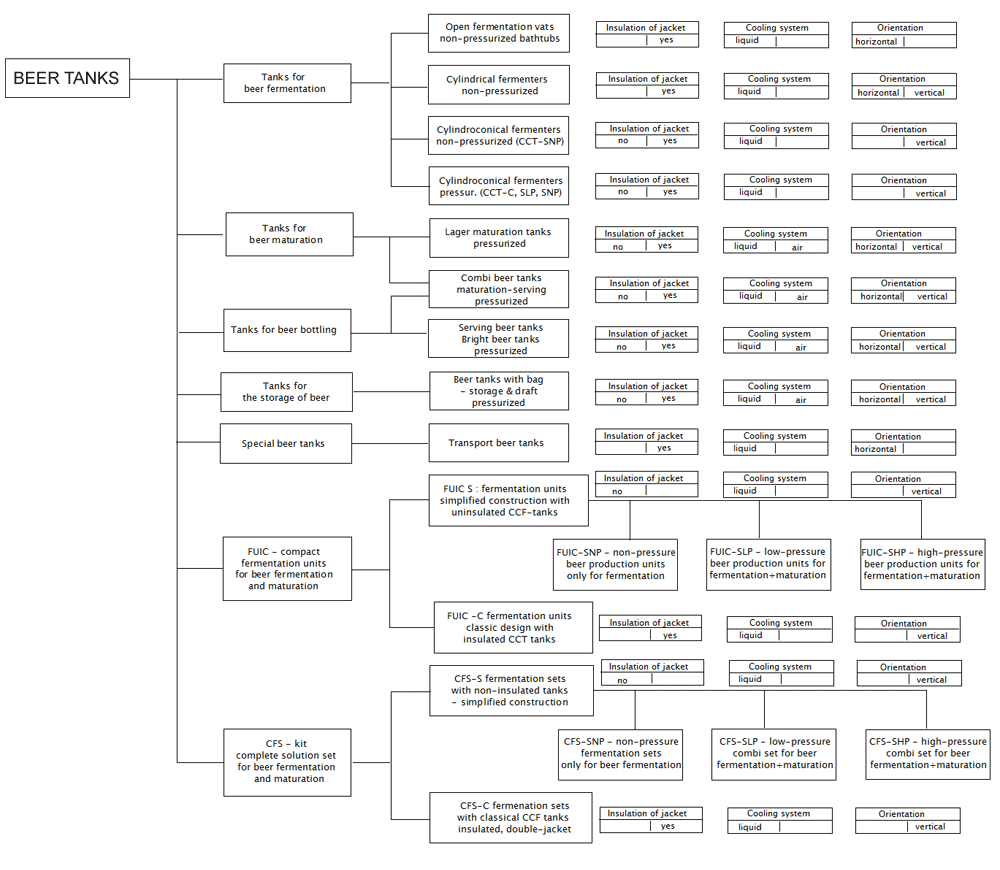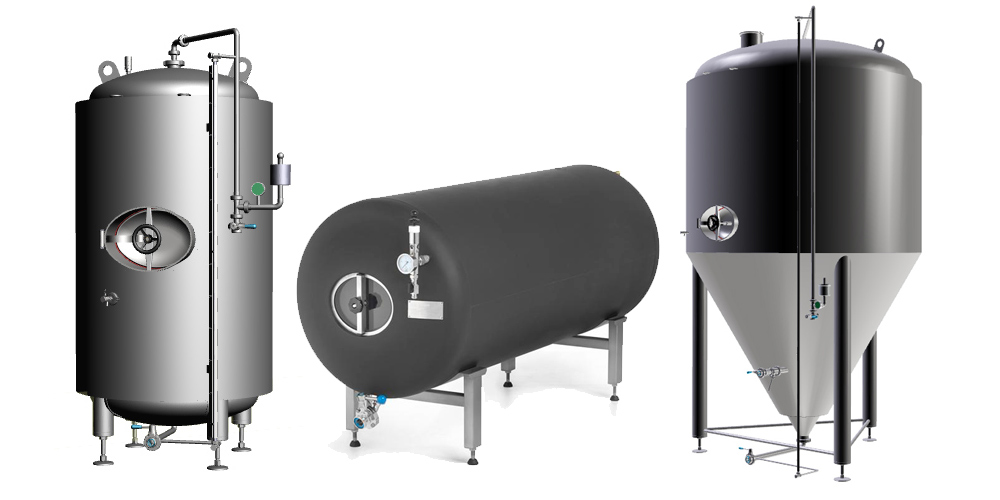 ---
Main categories of the beer production tanks :